Last updated: 24 Jun 2022
Company profile:
Civilria combines 30 years of experience and financial strength with the technical skills for the real estate development activity.
Operating in a vertically integrated way, from conception to project, through construction and commercialization, we also add asset management. Managing a portfolio of more than 100.000m2 of the Group's properties.
ICON I
Porto
DESCRIPTION
ICON I is part of the ICON complex, formed by three buildings, facing Avenida AEP and it is intended for the Ageas Portugal Group. It seeked to create quality offices according to contemporary standards for a mobile and active population. The architectural dimension is joined by the landscaping, which takes on special importance. Its exposure to different angles of observation gave rise to the curvilinear matrix based on surrounding elements of closure and protection in successive arches.
PHASE
Finished

---
BLANC e DOCA
Aveiro
DESCRIPTION
Both enterprises, BLANC and DOCA, are made up of several building. However, they are not only distinguished by their architecture and materiality, but also by the typologies that compose them. BLANC is made up of smaller typologies, adopting the concept of "student living" (a highly developed concept in European cities), and DOCA is made up of family typologies. DOCA is also distinctive by the passive house system, with energy efficiency, saving about 75% of energy.
PHASE
Under Construction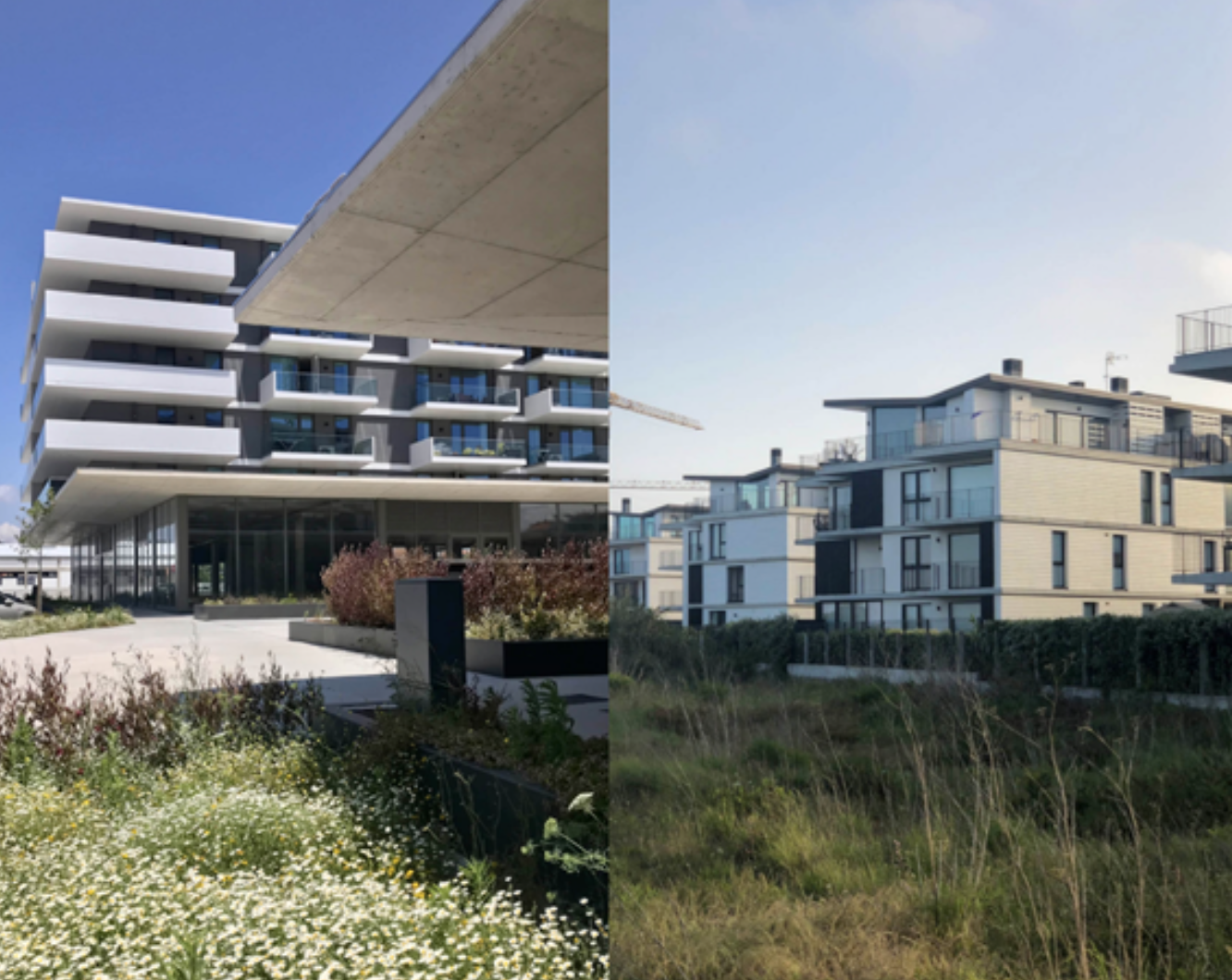 ---
Visconde de Santarém
Lisboa
DESCRIPTION
Built in the 80's for CTT offices, this building is now transformed into a residential condominium of great constructive, technological, and aesthetic quality. The main faced was transformed, through an elegant but affirmative design, characterizing the building's new image. The connection with the public space is promoted by the way the openings are designed and the design of the balconies that extend the living space to the outside. This building consists mainly of residential typologies.
PHASE
Finished