Last updated: 24 Jun 2022
Company profile:
Contacto Atlântico is an architecture studio based in Portugal, founded in 1996 by Arch. André Caiado. With extensive knowledge and expertise in architecture, urban planning, design, landscaping, engineering and project management, we are committed to delivering quality and efficiency in every project. Our global perspective makes it possible to maintain privileged relationships with our national and international clients, while providing opportunities to establish new ones. We owe our success to a dedicated and qualified team led by Arch. André Caiado, understanding every aspect of the architectural practice.
5 de outubro
Avenida 5 de Outubro, Lisboa
DESCRIPTION
The property is located on Avenida 5 de Outubro, in Lisbon. The intervention is defined by the deep transformation of the existing facades, the remodeling of the interiors, the creation of commercial spaces on the ground floor and the conversion of the upper levels into residential floors. The interior reorganization aims to optimize the functional distribution. The intervention at the patio level seeks to expand the uncovered area to create common green spaces for leisure, which include an outdoor swimming pool. The transformation of the facades provides a contemporary solution, which is vertical and dynamic, renewing the image of the building as well as the image of the street.
PHASE
Under Construction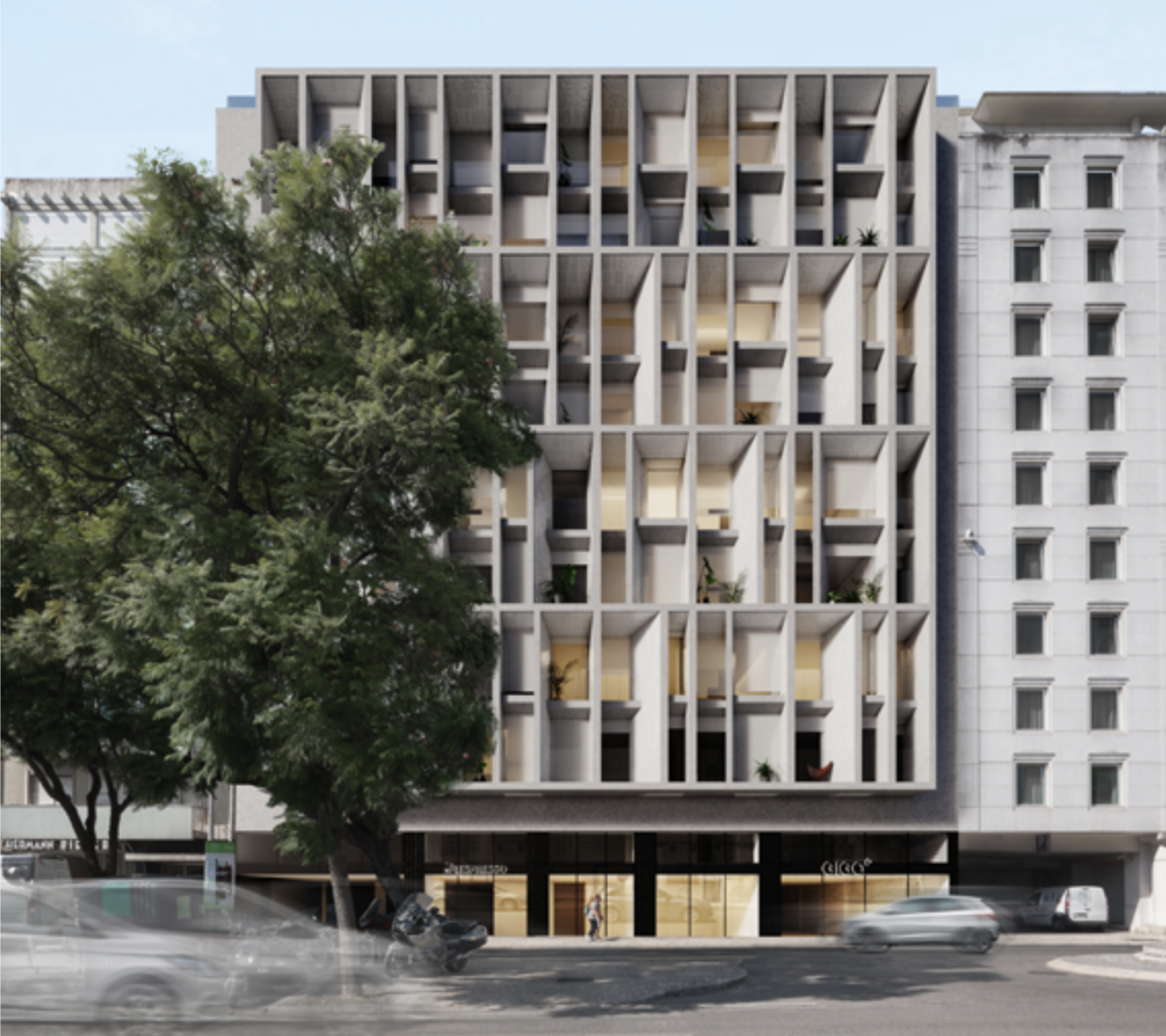 ---
Rua da Inglaterra
Estoril
DESCRIPTION
The intervention promoted the rehabilitation, interior alteration and expansion of an early 20th century building, of cultural interest, and referenced for the protection and enhancement of architectural heritage. The interior of the existing building was reorganized in order to adapt the spaces to the client's needs and to an efficient residential program. The new volume articulates with the existing building, creating new spaces complementary to the multifamily housing program, and standing as a contemporary construction that distinguishes itself from the primitive one, but respecting and enriching it. The intervention redefined the outdoor area into green spaces for leisure, served by a generous swimming pool with a wide view over the surroundings and the sea.
PHASE
Finished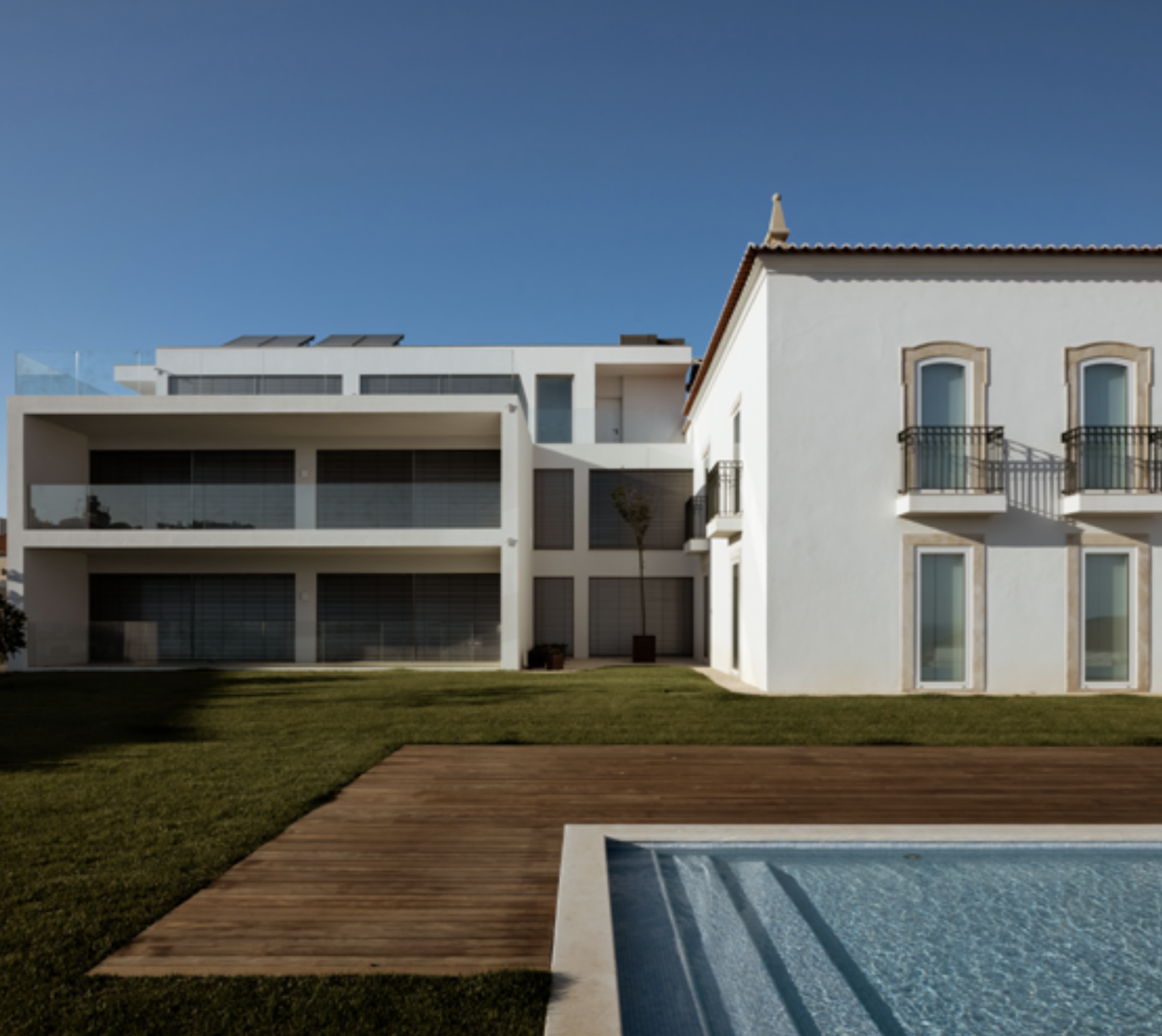 ---
Rossio Pombalino
Lisboa
DESCRIPTION
Quarteirão do Rossio is located between two of Lisbon's most important squares – Praça D. Pedro IV and Praça da Figueira –, on the edge of Baixa Pombalina. Former home of several historic institutions, such as Francfort Hotel and Pastelaria Suiça, it also stores a ceramic mural of António Lino in Casa da Sorte, and several pombalino-style mural paintings. The proposal aims for the renovation and maintenance of the pombalino-style facades, while protecting the existing heritage. Both technical and functional conditions are insured by the new interior layout, which adapts the building to current needs. An effective use of space, given by the new function of commerce, contributes to the requalification of the city center
PHASE
Under Construction