Last updated: 17 Jun 2023
Name:
Fidelidade
Address:
Largo do Chiado 8 | 1249-125 Lisboa
Email
miguel.paiva.couceiro@fidelidade.pt
Company profile:
Fidelidade Property is the real estate arm of Fidelidade Group. With intervention in all stages of real estate and supported by solid market knowledge, Fidelidade Property encompasses the investment, asset and development management functions in relation to the Group's direct and indirect real estate investments in Portugal and abroad.
Miguel Santana
Board Member
João Andrade
Board Member
Sandra Guilherme
Finance & Control
Pedro Duarte
Portfolio Management
Miguel Paiva Couceiro
Project Management
THE IVENS EXPLORES HOTEL
DESCRIPTION
"The Ivens" resulted from the adaptation of a palace from the end of the 18th century, built in the heart of the historic area of Chiado. In 2016 the property was acquired by Fidelidade from Rádio Renascença, with the objective of developing a project to convert the building into a hotel unit. The 5-star charm hotel, now in operation, has a total of 87 rooms and obtained 3 recognized awards that reward the real estate sector: - bpiexpressoimobiliário Expresso/Sic Noticias 2022 in the categories "Urban Rehabilitation – Tourism" and "Interior Architecture". - SIL Award (Lisbon Real Estate Exhibition) - Best Urban Rehabilitation, in the Tourism category 2022
PHASE
Concluded
---
Fidelidade Headquarters
Portugal - Lisboa
DESCRIPTION
Covered by a mesh of diamonds, imagined as its identity, the building lays on two large transparent wings, which create a permeable central "void" that flows underneath a suspended structure and reinforces its relation with the city.
PHASE
Under construction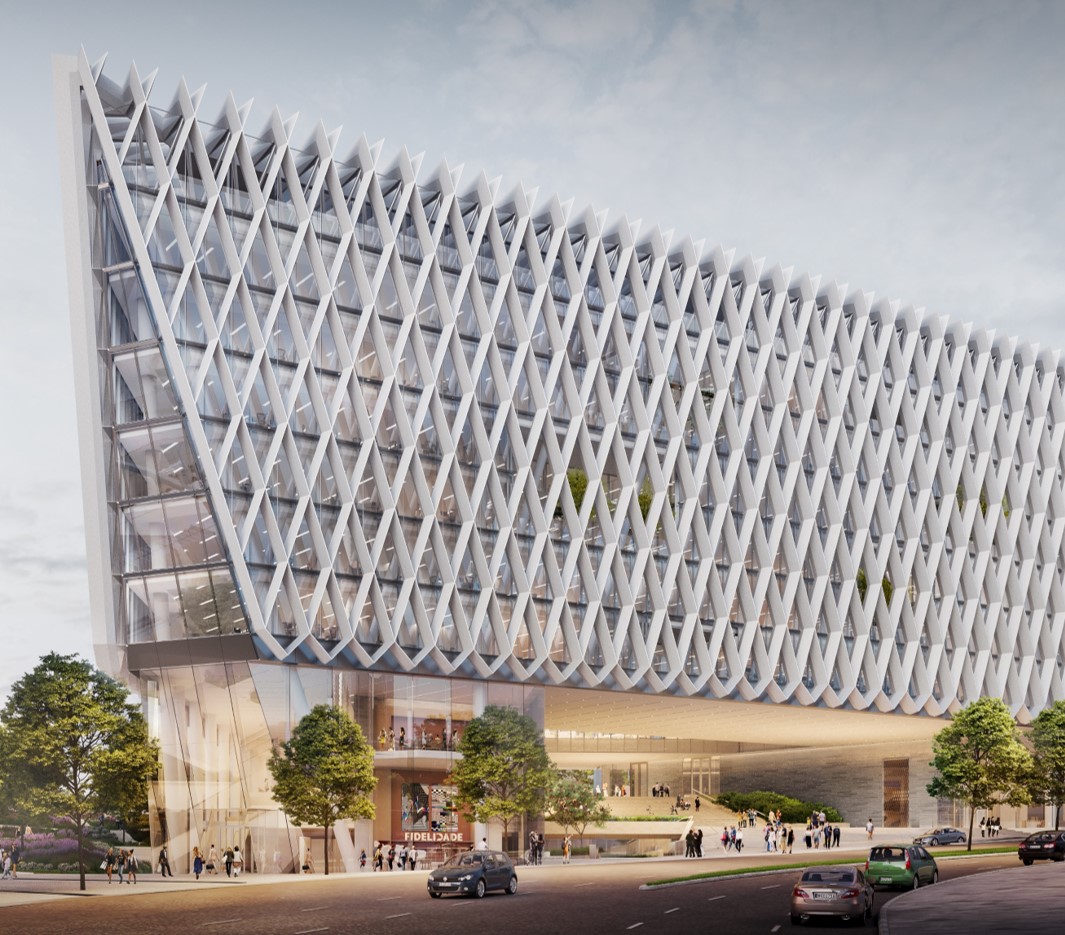 ---
The Medelan
Italy - Milan
DESCRIPTION
The Medelan is a unique property, completely refurbished between 2019-2022, offering high-end offices and retail in the heart of Milan's CBD and historic city centre, boasting LEED Platinum, WELL Silver and WiredScore (core and shell) certifications.
PHASE
Concluded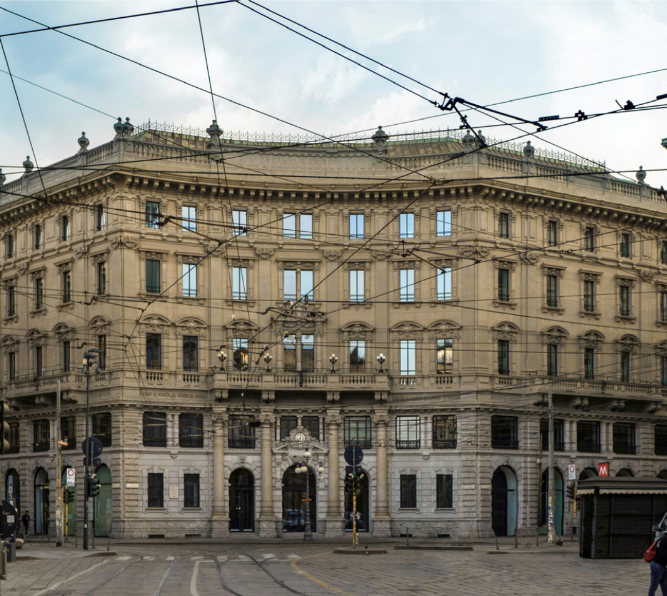 ---
Boavista Office
Portugal - Porto
DESCRIPTION
The extensive interior rehabilitation and façade renovation of this building, which serves as entrance to the "Brasilia", one of the most emblematic shopping in the city of Porto, will reinforce the offer of Grade A offices in the city of Porto.
PHASE
Under construction