Last updated: 28 Jun 2022
Company profile:
Gestilar was founded in 2009 based on its extensive experience in the real estate sector.
Today, this is endorsed by the design of more than 5,600 homes, 2,500 of which have already been delivered. Since then, the company has grown exponentially and is now present in Madrid, Galicia, the Balearic Islands, Catalonia and Lisbon.
The company's values are based on six fundamental pillars: design, sustainability, quality, customisation, innovation and corporate social responsibility.
Gestilar places its clients at the centre of all its home design decisions, and is committed to enhancing their quality of life, by offering one of the highest quality products in the sector. Its exceptional locations and attention to detail stand out in particular.
In 2019, Gestilar Construcciones was created. With its own construction company, Gestilar has optimised the construction process and delivery timeframes whilst maintaining the brand's standard of quality, design and finishes.
In 2020, Gestilar entered the Build-to-Rent (BtR) business, closing the largest transaction carried out to date in Spain.
Javier García-Valcárcel
Chairman
Raúl Guerrero Juanes
Managing Director
Barrio do Cura
DESCRIPTION
Barrio do Cura, is an urban, residential and commercial development that will change Vigo forever by regenerating an emblematic location through design, sustainability and heritage conservation. Lúa, Estrela and Ardora are the 3 buildings in the project. They include 265 outward-facing homes with 1 to 4 bedrooms, featuring high quality materials and shared communal areas. The layout of the buildings will form a public space overlooking the estuary, with a viewpoint, shopping area, pedestrian promenade and urban park, creating a new social hub for the city and a centre of cosmopolitan life. The project has been designed to generate minimum environmental impact in accordance with the transition strategy towards a zero-emission circular economy
PHASE
1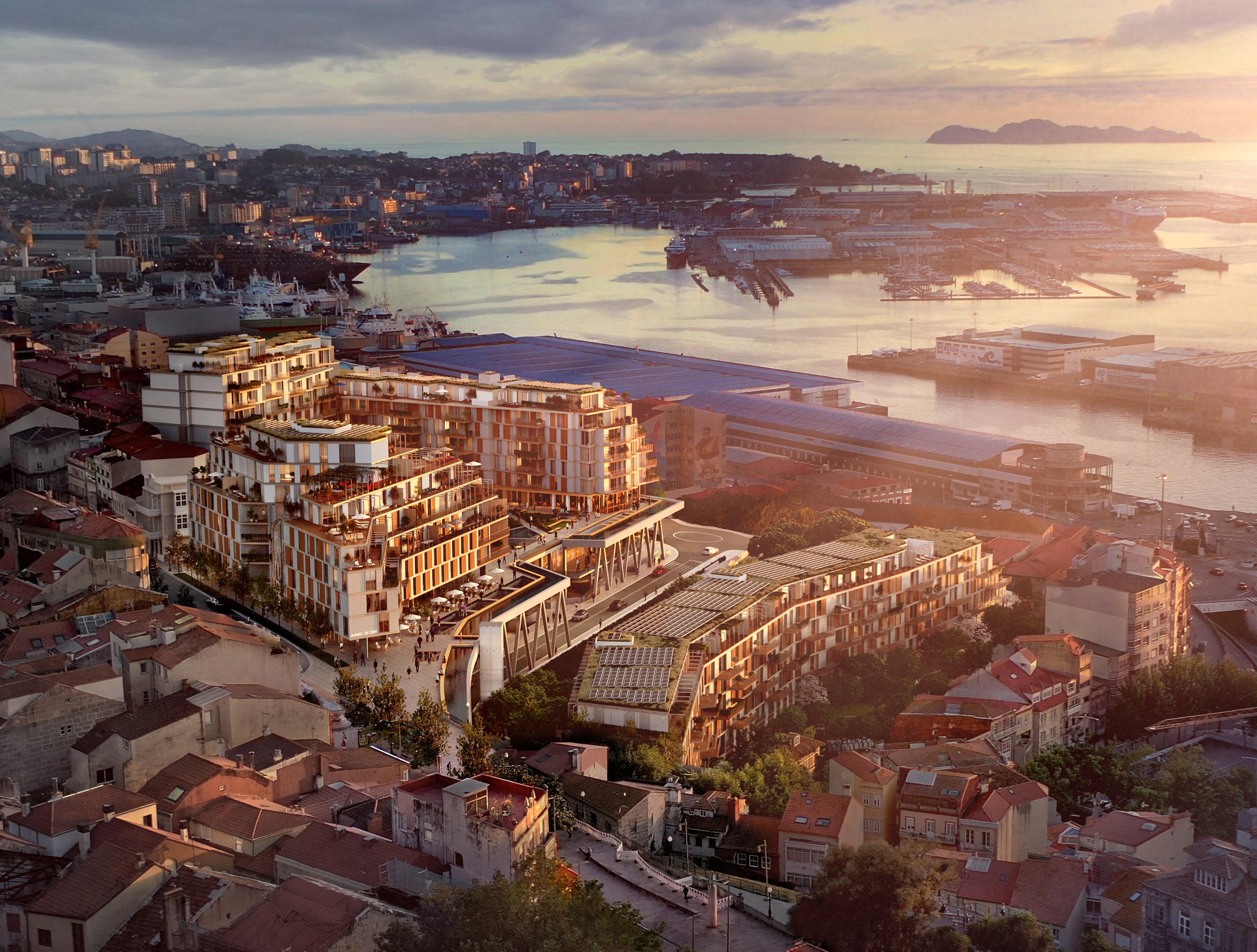 ---
River Park
DESCRIPTION
River Park is an urban regeneration project, designed on the basis of sustainable criteria. It stands out for its modern design, avant-garde architecture and unbeatable location in the centre of Madrid, as it is the only development located directly in front of the Madrid Río Park. The residential complex comprises 223 homes with 1 to 4 bedrooms with parking spaces and storage rooms. All the homes have bright, functional outward-facing spaces and most have a terrace. In addition, the residential complex offers extensive landscaped communal areas, a paddle tennis court, swimming pools, a swimming lane, children's play area, communal room, workspace and a gym.
PHASE
1