Last updated: 21 Jul 2023
Name:
Grupo AFA
Address:
Avenida D. João II | 1990-079 Lisboa
Phone number
+351 218 981 190
Email
gerallisboa@afa.pt
Website
http://www.afa.pt
Company profile:
The AFA Group, founded in 1981, operates in different areas of the economic sector, namely construction, hotels, real estate, among others. In real estate, through AFA Real Estate, the main objective is to develop this area in all its aspects: purchase, design, development, marketing and asset management. Its portfolio includes investments in Madeira, Azores and the portuguese mainland.
Avelino Farinha
Chairman of the Board of Directors
Savoy Residence Monumentalis
Funchal
DESCRIPTION
The Savoy Residence | Monumentalis introduces a new concept of multi-family housing in Madeira that reflects luxury, sophistication and timelessness. Located by the sea in Funchal, the project includes 147 villa-style apartments, large balconies with sea views, 3,500m2 of gardens, a shared pool and several apartments with its own private pool. It combines all the differentiating elements that characterise its umbrella brand, Savoy Residence: location, areas, quality, use of noble materials in construction, and commitment to the environment.
PHASE
Under construction

---
Savoy Residence Insular
Largo do Pelourinho, Funchal
DESCRIPTION
Located in the heart of Funchal, this reconstruction project reveals a unique and exclusive real estate concept. With four interconnected buildings, the development includes 47 apartments and 12 commercial spaces, several gardens, private pools and a shared rooftop pool, guaranteeing stunning views over the bay and the harbour of Funchal.
PHASE
Under construction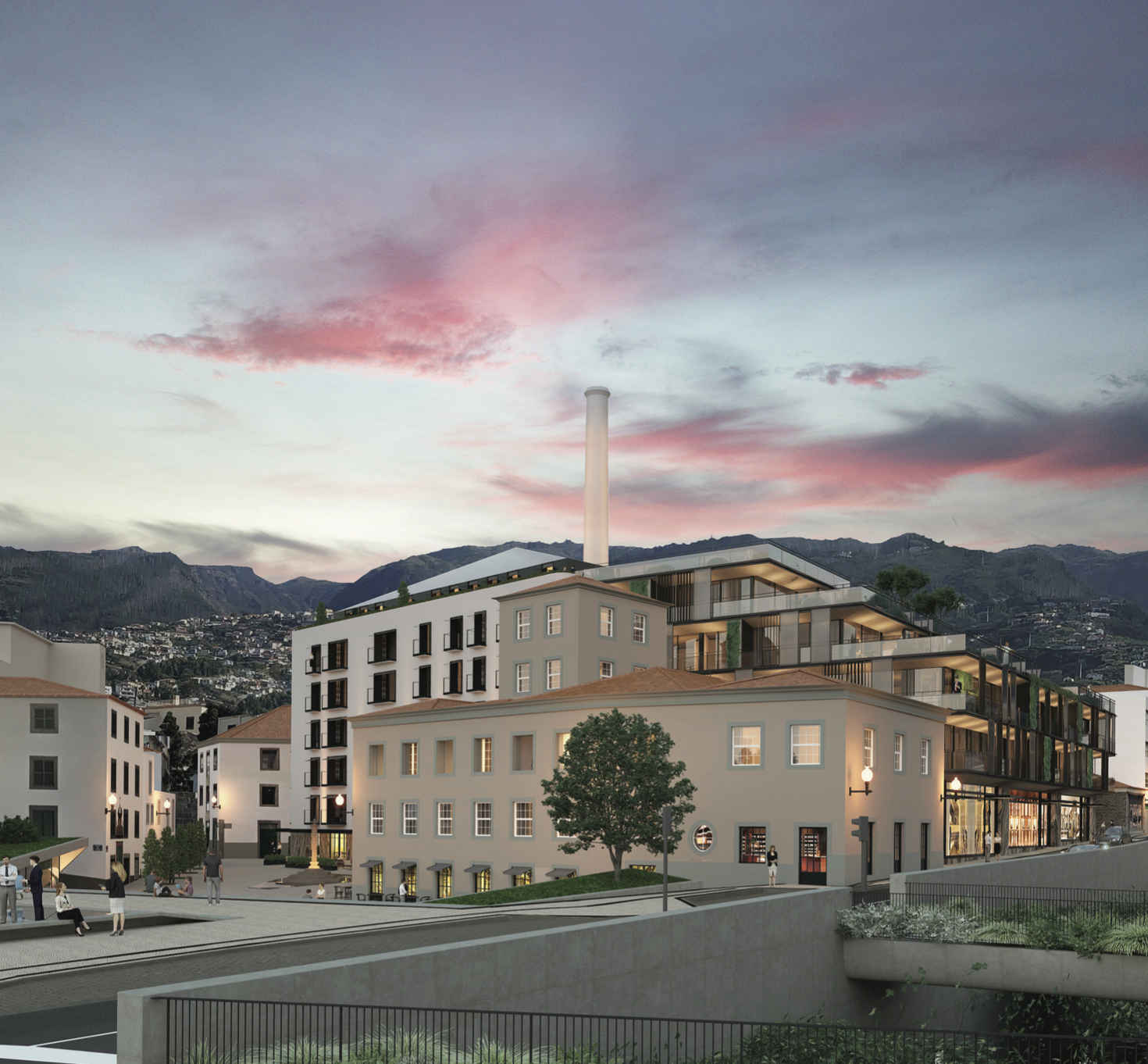 ---
Savoy Residence Casa Branca
Rua João Paulo II, Funchal
DESCRIPTION
The first project of the Savoy Residence family, completed in 2019, is located in a prime residential area of Funchal. This architecture combines exclusivity with comfort. There are 21 apartments in a private condominium, with a gross construction area of 3,000 m2 and 968 m2 of common garden areas. This development was the winner of the "Best Housing Development of 2019" award.
PHASE
Concluded
---
Cais do Ginjal
Ginjal, Almada
DESCRIPTION
This project includes the requalification of the Cais do Ginjal in Almada, providing it with the necessary conditions for a new centrality to emerge. Featuring several developments in a gross construction area of 90,000.00 m2, namely residences, a hotel, commerce and parking, this urban intervention will undoubtedly give a new face to the city. It will also contribute to greater enjoyment of the extraordinary surroundings and river proximity that Almada and Lisbon have.
PHASE
In Project