Last updated: 18 Jun 2023
Name:
habitat invest
Address:
Rua da Moeda 4, Lisboa | 1200-275 Lisboa
Phone number
+351 213 461 024
Website
https://www.habitatinvest.pt
Foundation year:
2001
Company profile:
Habitat Invest is a real estate private investment company founded in 2001.Currently is a local partner for institutional investors, as well as family offices. Projects completed represent an investment of more than €150M (13 projects comprising 37 stores, 396 apartments and 104 hotel rooms); Ongoing projects represent an investment over than 620M€ (17 projects comprising more than 2000 units). In 2023, will launch five new projects totalling more than 670 residential units.
Filipe Soares Franco
Chairman
Luís Corrêa de Barros
CEO
THE UPPERCASE
Dafundo - Algés
DESCRIPTION
The old printing house is refurbished, comprising a total of 71 units, typologies from T0 to T5, apartments, townhouses and even a mansion reborn from a ruin on the land. It also has a gym, pool and lounge area on the roof.
PHASE
In Project
---
Plátanos
Quinta da Marinha em Cascais
DESCRIPTION
Plátanos is a T4 residential condominium in Quinta da Marinha. Interior gardens and courtyards illuminate and color open spaces, landscaped roofs, the villas are hidden in the landscape, among leafy private gardens with a swimming pool.
PHASE
In Project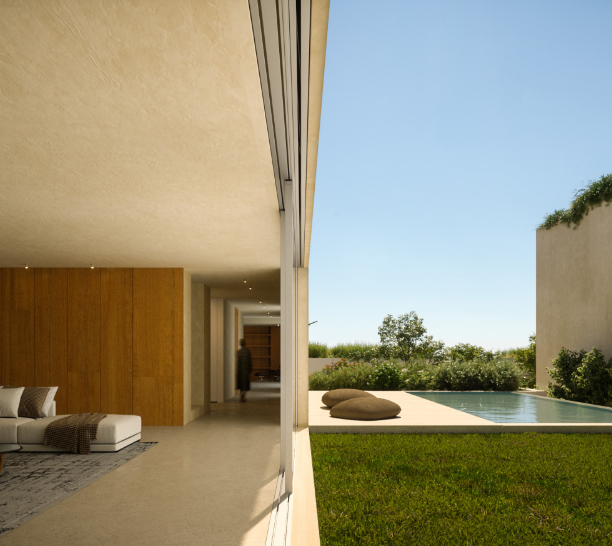 ---
ALMAR SOUTH LIVING
Almada
DESCRIPTION
ALMAR will be built over three phases of an allotment, suitable for all lifestyles. The project authored by the S+A atelier by the Architect Miguel Saraiva, comprises a total of 514 residential units, with typologies from T0 to T3.
PHASE
In Project