Last updated: 24 Jun 2022
Company profile:
Founded in 1999, Norfin is one of the national references in the management of real estate investments, with approximately €1,6 billion of assets in funds or special purpose vehicle companies of national and international institutional capital, with a high diversity of profiles and strategies.
Monview
Moraflores, Oeiras
DESCRIPTION
With 4 T4 Penthouses, 18 T4/T3 Duplexes, 14 T4/T3 Garden Villas, 81 T3, 58 T2 and 7 T1, this is a new gated community with 2.300 m2 of private, tropical, and lush gardens, with generous swimming pools and landscaping designed to ensure the daily comfort of being in touch with greenery and nature, even on lower floors.Two towers designed in harmony with Monsanto, the eternal lung of the city. The ideal balance between the green of nature and the blue of the sky, which welcome you inside your home. All apartments have a generous outdoor space, whether on terraces, balconies, or gardens, translating the philosophy of this project: the total integration of the interior with the exterior.
PHASE
Under Construction

---
Vilamoura Parque
Vilamoura
DESCRIPTION
Vilamoura Parque is a private condominium of forty villas, which harmonizes a premium lifestyle in an exclusive setting. The interiors are elegant and bright, warmed by the presence of a central interior courtyard, which is the heart of the villa. The exteriors, with private gardens and private pools, provide a unique experience, in an exceptional location.
PHASE
Under Construction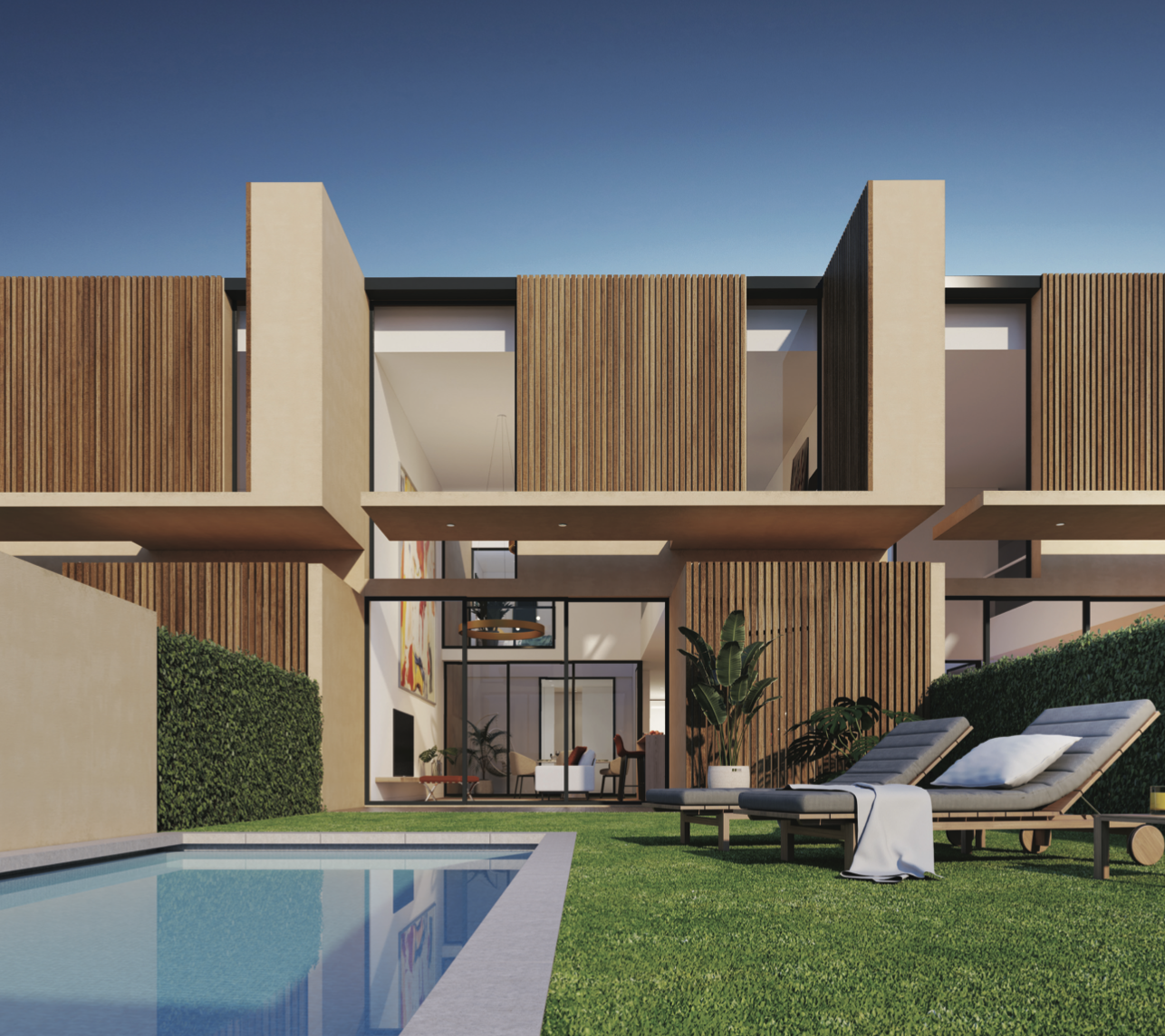 ---
Antas Green
Porto
DESCRIPTION
In the heart of the city, the green of the private 1.500sqm garden and the calm of the trees blend with the animation of the city, right next door. Between Estádio do Dragão [Dragão Stadium] and Alameda das Antas, Antas Green is born, with 182 apartments in Antas, from studios to four-bedroom duplexes, spacious and sustainable, with a modern and minimalist design. Outside, the green areas, the gym and the children's playground ensure the well-being and satisfaction of the whole family.
PHASE
Under Construction