Company profile:
SOLYD Property Developers is one of Portugal's leading home builders. Since mid-2015, SOLYD has acquired and been developing over 50 buildings/plots located in Lisbon, Cascais, Oeiras, Setúbal and Loures municipalities. The projects correspond to around 2,000 residences and more than 60 stores, totaling 460,000 sqm of GBA.
MIREAR
Miraflores, Algés, Oeiras
DESCRIPTION
MIREAR is located in Miraflores, at the gates of Lisbon, with more than 150,000 sqm of a diversified offering of residences, commerce and offices, where it is possible to live, work and enjoy life, nearby everything. Here you'll feel the green of Monsanto and Miraflores Urban Park blending into the blue of the Tagus River.
PHASE
Under Construction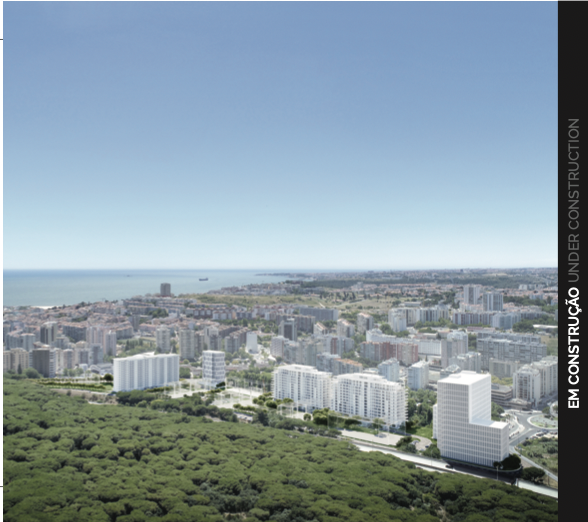 ---
MIRAFLORES PARK
Miraflores, Algés, Oeiras
DESCRIPTION
In front of the window sprawls the magnificent green blanket of Parque Florestal de Monsanto and the sweeping views over the Tagus river. It is here that MIRAFLORES PARK emerges, offering 34 residences, from 1- to 4-bedroom, with finishes of high quality, fully equipped kitch- ens with leading brand appliances, and large windows offering high thermal and acoustic insulation performance. A place to live better, and to breathe.
PHASE
Under Construction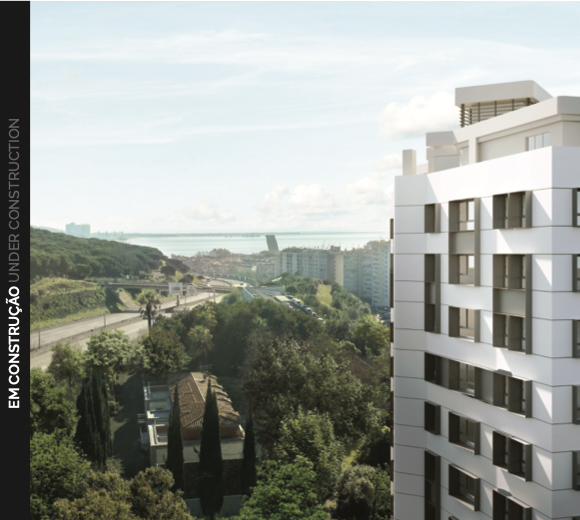 ---
ALTEAR
Lumiar, Lisboa
DESCRIPTION
ALTEAR is the new city centre. Spanning more than 120,000 sqm, it comprises 536 1 to 5-bedroom apartments, in 10 buildings of which 2 are already developed - LAGO (Blocks A and B)- and 6 are under construction and sale: LAGO (Block C), LIFE, VISTA, PARQUE, PANORAMA and AVENI- DA. ALTEAR is a place to live, all through its 26 commercial spaces, wide green areas, and distinctive characteristics of the buildings, including swimming pools and gyms. ALTEAR benefits from a wide range of services, including parks, state and private schools, two underground stations, airport, and offers privileged access to any point in Lisbon.
PHASE
Under Construction

---
VILLA UNIKA
Estoril, Cascais
DESCRIPTION
VILLA UNIKA mirrors the calm of the Estoril chalets. Designed by the prestigious architect Frederico Valsassina, VILLA UNIKA offers 16 exclusive residences, from 3- to 5+1-bedroom duplex, spacious areas, terraces and balconies and private gardens with swimming pool, and common areas like the garden with the infinity pool facing the sea or the Spa with sauna, Turkish bath, indoor pool and gym.
PHASE
Under Construction